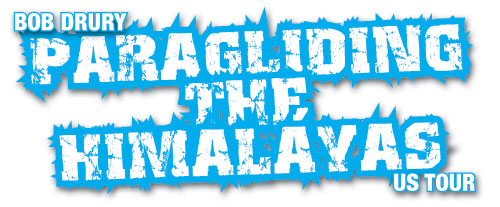 Hello Pilots,
My good friend and Cross Country Magazine editor Bob Drury is making Santa Barbara the first stop on his US Tour. We are one of only four stops on his US visit. Bob gave an amazing slide show presentation on Eagle Paragliding's 2007 French Alps Tour, and guided some of our tour participants on an epic XC flight.
Bob will be giving a Himalayan Paragliding slide show presentation that will blow your mind. Rob Sporrer will be collecting a $15 donation. This will help cover some of Bob and Verity's costs, and also help contribute to the catered food you will enjoy. Please bring a bottle of wine or your favorite beer to help everyones spirit. Their will be some Cross Country Magazine prizes raffled off at the event. Please RSVP with Rob
rob@paraglide.com
by April 7th so we can make sure we have the right amount of food.
Here are Directions
to Bob and Sara's house. We are running this event the same night at the SCPA April meeting. Be sure to bring your checkbook to pay your 2008 SCPA and SBSA memberships if you haven't already done so. Things will get rolling at April 15th at 6pm.